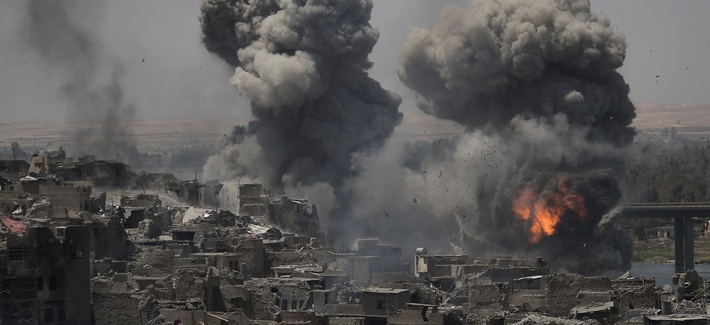 The head of Air Combat Command says one mistake by a pilot in an advanced warplane could mean an unintended escalation in Syria.
A fragile ceasefire may have taken hold in Syria but the country's airspace — crowded with Russian, U.S., Syrian, and coalition warplanes — is as dangerous as ever, the commander of U.S. Air Combat Command says.
"Every day, we are a second or two away from miscalculation between airmen are flying on top of each other with advanced weapons, which could lead to an escalation in that conflict," Gen. James M. "Mike" Holmes said at an Air Force Association event on Tuesday.
The fog of war over Syria has been thick since September 2015, when Russian forces arrived to bolster the embattled regime of Syrian President Bashar Al Assad. The U.S. and Russian forces immediately set up a deconfliction line, basically a telephone in the U.S. Air Operations Center that connected to directly the Russians' similar base. But in April, a confusing situation became a tense one after the U.S. fired a series of Tomahawk cruise missiles at a Syrian airbase.